FROM: Joe Betters
TO: Crew (CLICK TO ORDER)
I have excellent quality Vance DE, WDE, DER and ASSOCIATION hats FOR SALE
All hats are in stock
Now you can use PayPal.
---
Need a Blues Band our shipmate.
He played for us at the Memphis reunion.
Give him a call 763-784-6535
AKA Bill Karsikas
---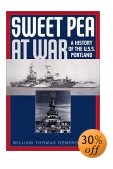 Review this book Read the Review ~ 1

For sale at all the bookstores and also on Amazon.com.
William Thomas Generous, Jr.,
Sweet Pea at War: A History of USS Portland
(Lexington: University Press of Kentucky, 2003).
256 Pages, 6x9, 16 photographs, 5 maps, $29.95 cloth, ISBN 0-8131-2286-4.
A history of what I argue was the greatest heavy cruiser ever, and it also accounts for the life of the men who sailed in her, too, and that makes it a terrific story.
Based on extensive research in official documents and interviews with members of the ship's crew, Sweet Pea at War recounts from launching to scrapping the history of USS Portland, demonstrating that she deserves to be remembered as one of the most important ships in U.S. naval history. Copy / Paste the title into the search box on the Amazon home page, if the link does not work.
---
THE Café (A Place of Good Repute) A Novel by Capt. Ross W. Wright, Master Mariner Review this book Read the Review
"THE Café as a haven for men whose home is on the sea."
This electronic book is formatted in Adobe Acrobat (PDF)
Mr. Wright commanded Vance from 63 to 65.
This link is broken as of Wednesday, January 16, 2008, 08:36 PM.
---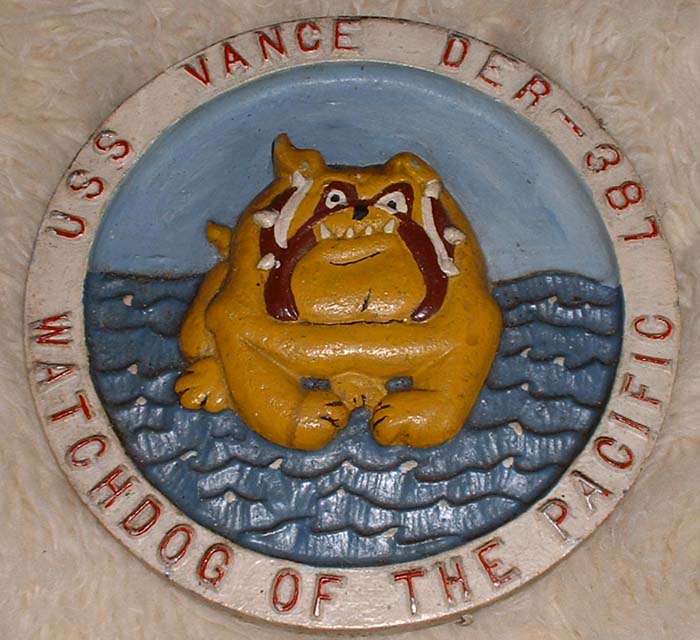 Dear Sir:
I wanted to point out an eBay auction I am currently running for a USS Vance ship plaque. This item is on consignment to me, and I thought you might want to post the information in your "For Sail" (sic) section.
I was able to look up the ship's commissioning information on your site so I thank you for that.
The eBay item number is 2193442550. The auction ends a week from today, Tuesday, September 23, 2003 .
Thank you.
- Ryan Richardson
A note from Joe... Lost to a winning bid of $61
---
Sold 1979 GMC 4x4 Truck. 454 C.I., good shape, needs a paint job, CD, CB, light bar, off road lights, tires: 38.5 and 35., $3500
Sold 1982 Honda 650 Nighthawk, with 17,000 miles, $1100.
Contact Jonathan at 508-221-7127