Pictures by Anonymous
All slides were taken on picket duty between
Midway Island. and Alaska,
fall 1959 to summer 1961, on or from the Vance.
de-382_r.jpg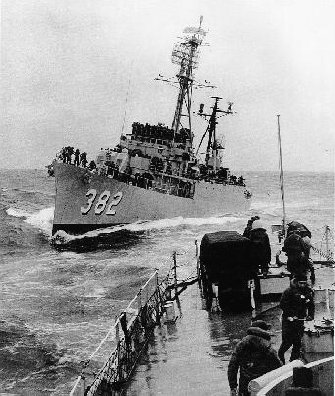 From navsource.org
The Ramsden. Just for another view of a DER.
Dave Slemons said, I'm almost postive I was a chief engineman aboard the Ramsden when that picture was taken. While we were working with Norad running the dew line in the late fifties.