Donald McKillop
71 years old, Date of birth: Oct 6, 1940
Place of birth: Chicago, Illinois, United States
Date of passing: Feb 7, 2012
Place of passing: San Diego, California, United States
If I could turn back the clock that's what I would do. And I would live again those happy years that I shared with you.

Donald A. "Don" McKillop, age 71, of San Diego, CA passed away Tuesday, February 7, 2012.
Don was born October 6, 1940 in Chicago, Illinois to Isaac Andrew McKillop and Marvel McKillop Strohe.
After Don graduated from St. George Catholic High School (Chicago) in 1958, he attended St. Joseph's College (Rensselaer, IN), and later transferred and graduated from Bradley University (Peoria, IL) in 1962. Upon graduation, Don enlisted himself into the United States Navy and graduated from Officer Candidate School (Newport, RI) in December of 1962. Don was a Lieutenant on the U.S.S. Vance, stationed out of Pearl Harbor, HI. After serving, Don graduated with a Masters of Business Administration at Southern California University in 1971. From there Don reached the position of vice president in the financial services industry before retiring to San Diego, CA. Don enjoyed sports and was an avid fan of USC Trojan football. In his business career he crossed paths with many of his favorite athletes, and was never too shy to strike up a conversation with them. Don also enjoyed traveling, visiting four different continents, but his favorite spot was Point Loma in San Diego. Don is survived by his son Andrew (Sara) McKillop, two sisters Frances Thiry and Linda (Calvin) Henry, nephew and godson Bill Thiry, nieces Kathy (Bruce) Kramer and Lori (Scott) Cheyne, nephew and godson Christopher Henry, and cousin Terry (Darline) McKillop. The ACCU CARE Cremation Center, Fullerton CA is serving his family. The family would like to extend their gratitude to Carmel Mountain Rehabilitation & Healthcare, San Diego, CA for the care they provided to Donald over the last few years. Don grew up on the north side of Chicago with our parents, Marvel and Mac, sister Fran and me. He went to St. Timothy's Catholic Elementary School and St. George High School. He always loved sports. At St. George he was assistant manager of the football team. Summers he earned money as a golf caddy. He graduated from Bradley University with a Bachelor of Science degree, major in Finance in 1962, and immediately joined the Navy. He served on the USS Vance Destroyer Escort as Anti-Submarine Warfare Officer, based out of Pearl Harbor, Hawaii. Later he was Administrative Officer and Controller at U.S. Fleet Weather Central. After leaving the Navy, Don got an MBA at USC and spent most of his career in financial services, living in the Los Angeles area. He worked for companies including Texaco, JAG Jeans and Paine Webber. While he worked at JAG he got to know "OJ" Simpson who was the spokesman for the brand, and Robert Kardashian. After the OJ trial, Don always said, "OJ is guilty as (bleep)." Don's fondest memories were times spent with his son, Andy, who now lives in Wisconsin. They took several trips together, including a road trip to Houghton Lake, Michigan, where our family used to spend summer vacations when we were kids. As a teen, Don would fish on the lake with our dad. They were out on the lake before the sun came up, which Don dreaded, and cleaned the fish afterwards, which was also not his favorite activity. But he did enjoy spending time with our cousins from Saginaw, Michigan, and especially Aunt Ellen and Uncle Barney. In recent years Don lived in San Diego, and also spent time in the Philippines with retired Navy friends. Don was very ill and spent the last three years in a nursing home. He died from Pneumonia. Those who knew Don, knew that he suffered physically and mentally. I am happy that he is now at peace. Per his wishes, his ashes will be buried at sea in a U.S. Navy ceremony.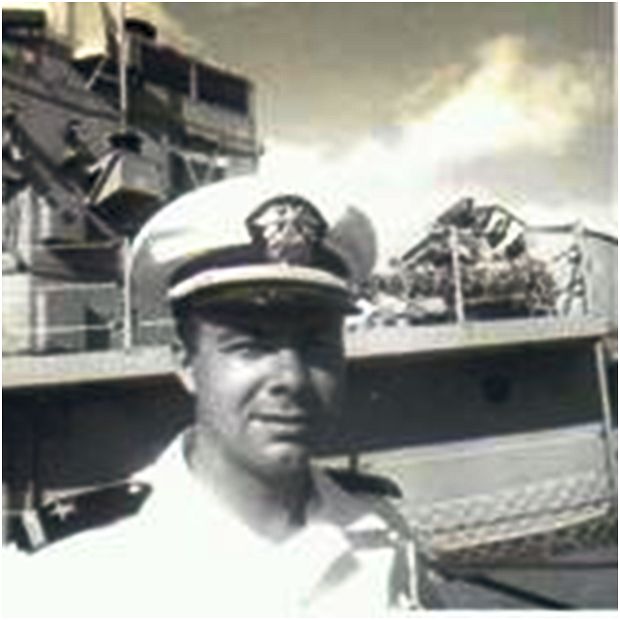 The Bridge ~ Crew Photos