Hi Joe,
Maybe there is something here that you might want for your website.
Attached are photos of a recent visit to the USS Slater by Chester (Chet) Harvey, age 92, RM1, plank owner on the USS Vance (DE 387) who served aboard in 1943-45 on the Atlantic convoys. Chet was still able to copy code in the Slater's radio shack, but the 40 words/minute tape was a bit too fast given the sticky manual typewriter and and a 69 year interval since he last was in a radio shack. Chet had a great visit today and was impressed by the Slater's improvements since his first visit 10 years ago. Chet is with his friend Tom Jaras, who served as an engineering officer in 1961-64 aboard the recommissioned USS Vance (DER 387) on picket duty in the Antarctic and on the Pacific DEW Line.
Regards,
Tom Jaras
PS The Slater is looking great these days, fresh from the yards.



~~~~~~~~~~~~~~~~~~~~~~~~~~~~~~~~~~~~~~~~~~~~~~~~~~~~~~~~~~~~~~~~~~~~~~~~~~~~~~~~~~~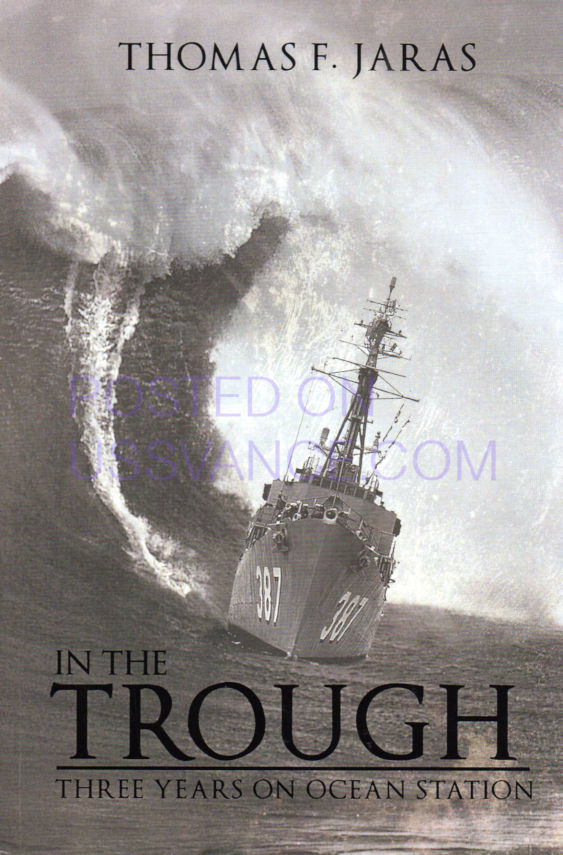 About the Book A few months out of college, followed by a sixteen-week course on how to be a naval officer, author Thomas F. Jaras found himself standing bridge watches on the USS Vance in the middle of nowhere, providing navigational aid for aircraft flying to the polar ice. Now, almost fifty years later, Jaras recalls the three years he spent aboard the Vance in the 1960s... Read more and purchase this great book written by a shipmate at In The Trough website